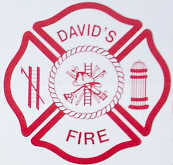 ISO Engine Company Equipment
Below a list of the equipment ISO looks for on an engine. We have combined the list with equipment ISO will accept in lieu of the primary list. Normally this would be two separate schedules and would require cross-checking from one sheet to another. Hopefully, this combined list will save you a little trouble when you are preparing to upgrade your ISO rating. Please be advised that this list is not in any way to be considered official. To get the actual ISO documents you can follow these links.
The official ISO website is here.
The official list of equipment ISO expects to see on an engine is here.
The official equivalence list is here.
Many of our customers complain that some of the items on the list are either arbitrary or would simply sit in a compartment only to be used for ISO inspections. That is why we have combined these two lists in one handy place. This way if you don't really need what they are looking for you can easily find what they will accept that you might actually use.
Some items can earn partial credit if you do not have the specified amount. For example, ISO will award 64 points for air packs if you have the required four units on your apparatus. If you have less they will award 16 points for each one on the unit. The official list gets into more detail on the points aspect of grading.
Items listed as spare may also be carried on the apparatus.
We hope you will find this list useful.
Equipment
Equivalent
Total
Points
300 Gallon Tank Minimum
None
30
200' Booster Hose
Extra preconnected 1-1/2" or 1-3/4" hose
12
400' of 1-1/2" Hose Carried
1-3/4" or 2" hose
24
200' of 1-1/2" Hose Spare
8
200' of 2-1/2" Hose Spare
(See Note 1)
12
Heavy Stream Appliance, 1000 GPM
(See Note 2)
May be mounted or portable
100
Distributing Nozzle
1-1/2" or 2-1/2" piercing nozzle
5
Foam Nozzle, 1-1/2" Minimum
1-1/2" or 2-1/2" foam eductor, or

Built-in proportioning system, or

CAFS
4
10 Gallons Foam Concentrate, Carried
Any foam listed in the "UL Fire Protection Equipment Directory as foam liquid concentrate, or

Class A foam

(Wetting agents, emulsifiers, and surfacants are not acceptable for credit as foam)
6
15 Gallons Foam Concentrate, Spare
As above
6
Two, 2-1/2" Straight Stream Nozzles
w/Shutoff
Portable attack monitor with solid-bore tip
40
Two, 2-1/2" Combination nozzle,
w/shutoff
200 GPM nozzles, or

1-3/4" combination nozzles with 2-1/2" adapter, or

Portable attack monitor with fog tip

60
Two, 1-1/2" Combination nozzle,
w/shutoff
1-3/4" combination nozzle with 1-1/2" coupling
20
SCBA, 30 Minute Minimum
Longer duration acceptable
64
Extra Cylinders, Carried
Longer duration cylinders

(Cascade or filling station is not equivalent)

16
Two, 12' x 18' Salvage Covers
12' x 14' canvas or rip-stop plastic
4
Two, 6 Volt Handlights
Rechargable 6 volt handlight
4
Hose Clamp
2-1/2", 3", or LDH hose clamp
4
Hydrant Gate, 2-1/2"
4-way valve, or

LDH Manifold, or

Trimese

4
Burst Hose Jacket, 2-1/2"
2-1/2", 3", or LDH hose clamp
4
Gated Wye, 2-1/2" x (2)1-1/2"
Water thief, or

2-1/2" gated wye with 1-1/2" reducers

4
Mounted Radio
32
Portable Radio
16
12' or 14' Roof Ladder
16' roof ladder
10
24' Extension Ladder
28', 30', or 35' extension ladder
15
Three Annual Pump Tests,
Documented
100
Hose Test Records for Previous
Three Years
50
Note 1 - For some reason supply hose is not on the ISO points list except as an aside which reads, "The fire apparatus should also have supply hose and firefighting hose. For maximum credit, the engine company should carry 1,200 feet of hose. This can be 1,200 feet of 2-1/2" or larger supply hose or a combination of 2", 2-1/2", or 3" hose (up to 400 feet) and 2-1/2" or larger hose (up to 800 feet)." It is confusing but that is how they have it in their printed material. In the equivalency List it is stated that, "The first 400 feet can be 2", 2-1/2" or 3"; the remaining 800 feet must be 2-1/2" or larger hose.
Note 2 - If your Basic Fire Flow is calculated to be less than 1500 GPM, the master stream appliance is not needed. Here is the document that can be used to calculate your Basic Fire Flow.