DRY HYDRANT FITTINGS
Click Here for a great web page on dry hydrant planning, design and installation. It was compiled by Larimer County, Colorado. (They also have a great page on wildfire safety.)
Above Ground Adapters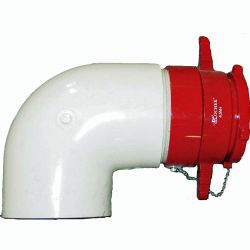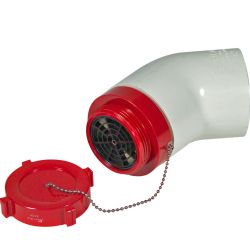 You supply the 6" PVC pipe and install the fittings found on this page. The above ground fitting can be either a 90 or 45 degree angle. Further, it can be either male or female thread. If you install a female thread on your dry hydrant then no adapters will be required to attach suction hose directly between the hydrant and the male steamer connection on your fire pump. Either way you choose to go the fitting will be equipped with the appropriate cap or plug.
Strainers

This 6" PVC strainer will easily accommodate the large volume flows necessary for fire fighting. It is equipped with a swing-style check at the opposite end so it may be back flushed when needed.
Signage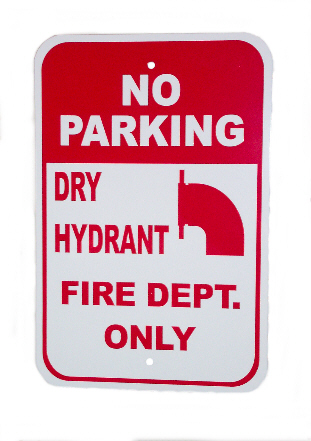 Once you have gone to all of the work needed to install a dry hydrant it is a good idea to prominently mark it so it will be available when you need it.