REGULAR FIRE HOSE

(If you are looking for instructions on how to couple hose, click here.)

You don't have to throw out that hose just because there is a hole in it. Maybe the hole is close to an end where the hose can simply be shortened and the old end reinstalled on the remaining hose. Perhaps it is close to the center and you would rather buy a set of couplings and have two short fill hoses. Either way, we can help you save that hose rather than toss it.
Regular fire hose uses an expansion ring type coupling. This means that the hose is inserted into the "bowl" of a coupling and a heavy brass ring is expanded inside of the hose, trapping it against the bowl. The result is a tight fitting with all mechanical parts shielded from exposure. This is a very effective method of coupling hose but requires special equipment to do in the field.
One method is to use a hand expander. This device uses a large handwheel (and a whole bunch of your physical force) and mechanically expands the rings but has no method of measuring the amount of force used to do the job. If you can't measure the actual force put on the ring you have no way of knowing if the ring is totally expanded. We do not recommend this method of attaching hose couplings and do not offer the expander.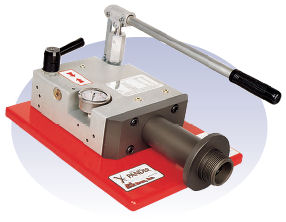 A better method is a hand pumped, hydraulic expander like the Red Head Brute X-Pander as pictured to the left. This model not only makes the job easier, it measures the amount of force being applied to the expansion ring. With this model you can uniformly and consistently couple and recouple fire hose, up to 3", for years to come. (Trust us, there is still a lot of work involved.) Click here to see the manual.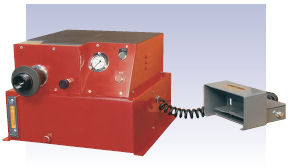 The Brute Model 2, by Red Head Brass, is pictured on the right. If you will be coupling much hose, this is definitely the model to get. It does require 220 volts to operate but will make the actual coupling of the hose go smooth as silk. This is the same machine that is used by fire hose manufacturers. You will still be digging out the old expansion rings but the job of actually coupling the hose will be much easier and to factory specs. Click here to see the manual.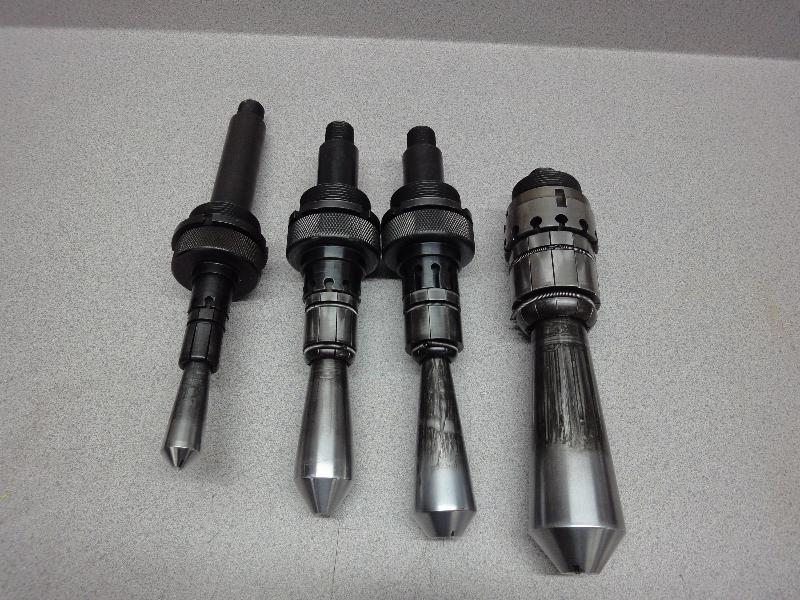 Regardless of which machine you choose to couple hose you will also need the correct drawbar and set of segments for each size of hose you wish to couple. The picture to the left shows the drawbar and segment assemblies that we use to couple 1", 1-1/2", 1-3/4" and 2-1/2" hose.
Although we do not stock the expanders or the segment assemblies, we do keep a good inventory of expansion rings and gaskets.




I really shouldn't mention this but, if it were me making this decision, I would....


HAVE DAVID'S DO IT

We have a Brute Model 2 hydraulic machine we have been using for years. If you ever want to see one in action, come to our shop, we will be happy to demonstrate it. In fact, bring in a chunk of hose and we will recouple it (for a price, of course) and you can see whether it is something you want to do in house.

In addition to coupling and recoupling standard fire hose we can attach Bar-Way and Red Head style booster hose couplings. Do not throw out that old booster hose. I have recoupled hose that is older than me (let's just say 50+) and it is still in use.