We stock the below listed AlcoLite aluminum ladders as well as padded ladder boots. Other lengths and types are available. Call 800-264-0017 for additional information.
Extension Ladders
Model
Extended
Length
Closed
Length
Width
Banking
Thickness
Weight
in lbs.
PEL14 (2 Sect.)
14'
9' 7"
21"
5-1/16"
53#
PEL24 (2 Sect.)
24'
14' 3"
21"
5-1/16"
75#

Roof Ladders
Model

Length

Width

Banking
Thickness
Weight
in lbs.

PRL-14

14'-3"

18-1/2"

2-7/8"

42#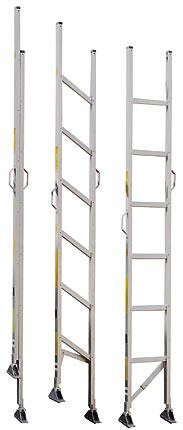 Folding Ladders
Model
Open
Length
Folded
Length
Folded
Width
Open
Width
Banking
Thickness
Weight
FL-10
10' 6"
11' 5"
5-1/4"
15-1/2"
2"
14#
#RB652 Ladder Boot (For 2 section ladder banked with roof ladder)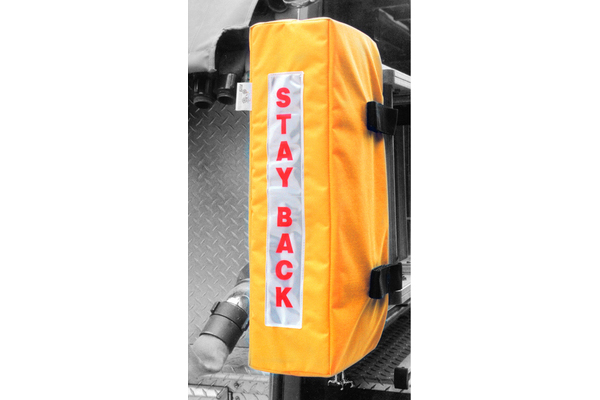 Protect your firefighters with the Cordura Nylon ladder boot padded with high density foam. Provides protection from the protruding base of ladders while mounted on the fire truck. Attachment straps are made of 2" webbing with 2" velcro on both sides, which provides a double shear locking flap. An additional strap is supplied to attach to the apparatus to prevent loss. Reflective strip with "STAY BACK" sewn on. 8" Deep x 9" Wide x 24" High.
#RB653 Ladder Boot (For 3 section ladder banked with roof ladder)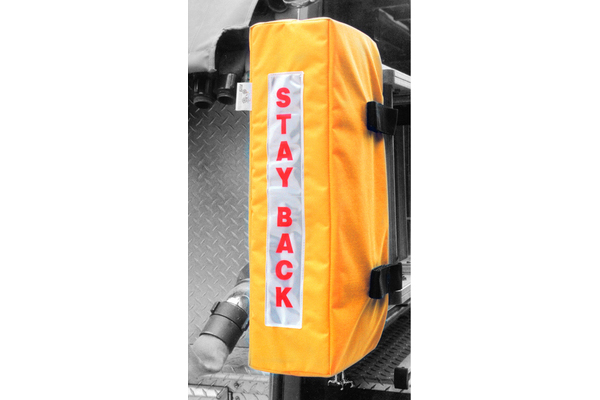 Protect your firefighters with the Cordura Nylon ladder boot padded with high density foam. Provides protection from the protruding base of ladders while mounted on the fire truck. Attachment straps are made of 2" webbing with 2" velcro on both sides, which provides a double shear locking flap. An additional strap is supplied to attach to the apparatus to prevent loss. Reflective strip with "STAY BACK" sewn on. 8" Deep x 11" Wide x 26" High