Our newest product has been getting lots of attention. Not quite a full sized pumper but considerably bigger than a Mini-Pumper, the Midi-Pumper is designed to accommodate departments that are combining EMS and rescue capabilities. Alan Brunacini famously referred to answering EMS calls with full sized pumpers as, "Delivering pizzas with a cement truck."
Running this smaller unit on EMS assistance calls can save your department money as opposed to running full sized pumpers. All commonly replaced parts (belts, brake pads, hoses, etc.) are not only less expensive but, readily available through local parts stores. Fuel economy will be dramatically different and handling will be vastly improved due to the smaller size.
Standard features are a 500 gallon tank and 500 GPM Waterous PTO driven pump.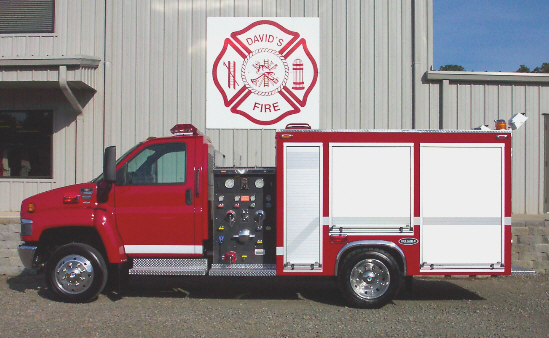 The additional role of EMS also requires more storage space. In order to maximize the storage we have placed a compartment where the traditional passenger side pump panel would be as can be seen the picture below. The result is over 200 cubic feet of compartment storage space.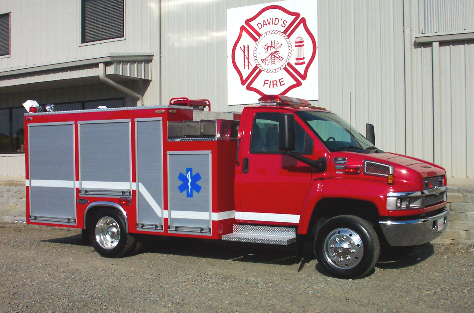 The following pictures will give you an idea of the storage capacity. Each of the compartments is a full 22" deep. The UniStrut channel for adjustable shelves is a standard feature which allows the customer to add shelves with minimum work even after the unit has been put into service.
Storage for backboards and a stokes basket (or ladders) is provided with an enclosed compartment to keep things out of the weather. When specified, the booster reel is installed at the rear of the apparatus, behind a roll-up door.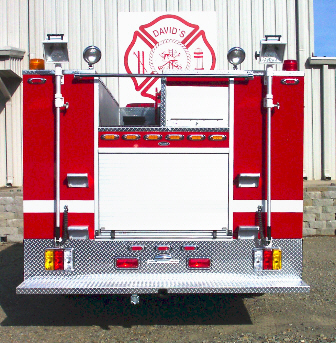 The pump panel is kept as simple as possible to reduce confusion. Black vinyl is installed on the operator's panel to reduce glare.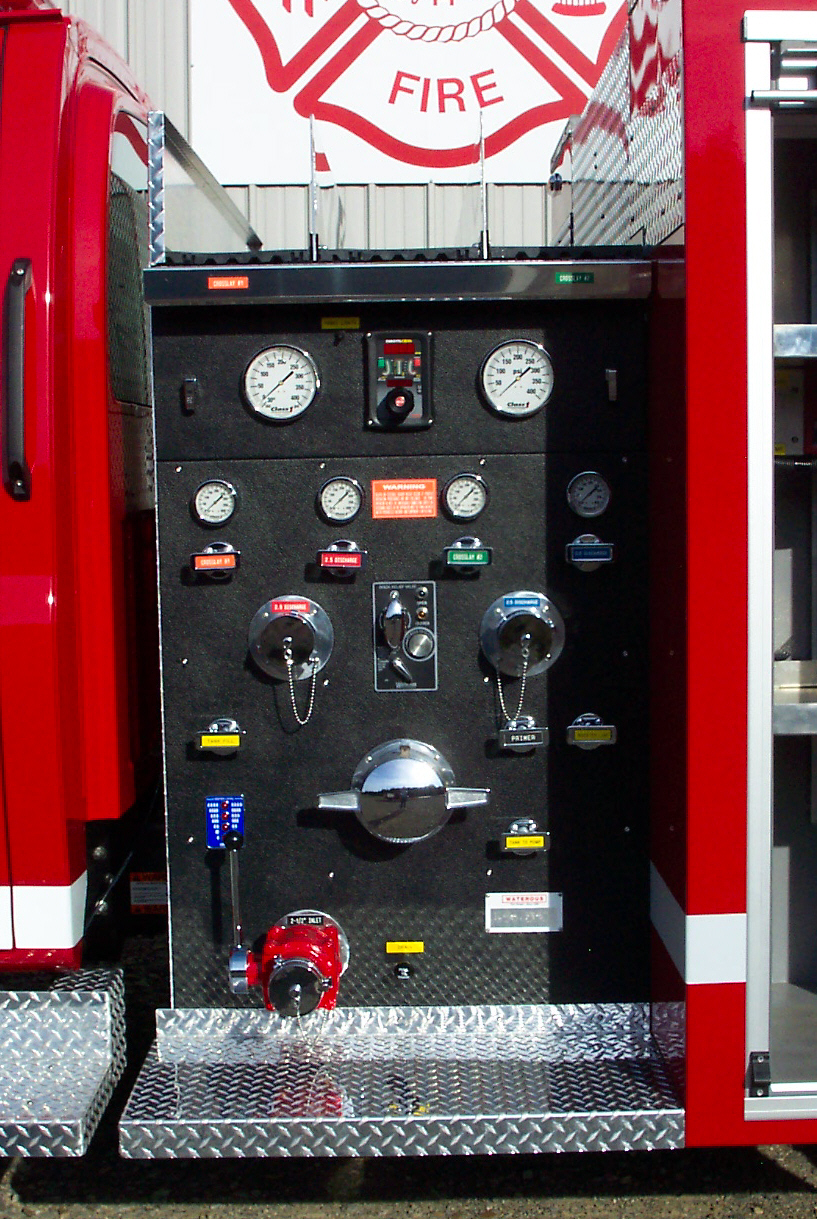 If you like what you see, please give us a call for more information.