We are proud to have supplied this custom pumper to North Pulaski Fire Protection District, Arkansas.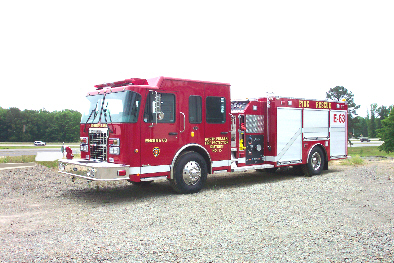 The chassis is a Spartan Metro Star with a Cummins ISC engine with Jacobs Brake and Allison 3000 EVS transmission. The cab is equipped with a 12" raised roof and seating for 6 personnel. Insta-Chains have been installed on the rear axle.
Beneath the top mounted control panel is a Waterous CMU, two-stage pump rated at 1500 GPM. Class 1 gauges and controls were the department's choice for monitoring and operating the pump.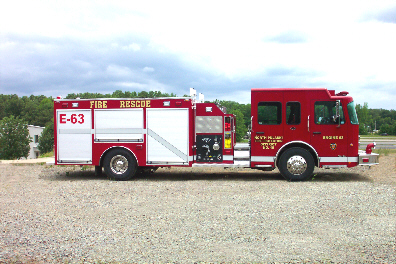 The body was fabricated of 5052-H32 aluminum plate and fitted with ROM brand roll-up doors. The exterior was painted using PPG paint and Speedliner truck bed liner was applied to the surfaces inside the compartments.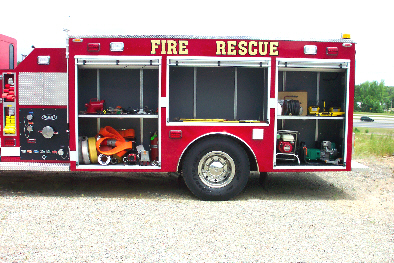 Compartments on the left are a full 24" deep throughout their full height while the right side compartments are 14" deep in the upper portion due to ladder storage.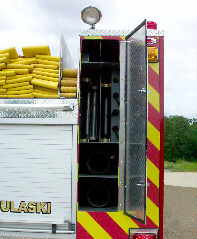 Ladders, suction hose and pike poles are accessible from the rear of the apparatus. The customer desired to have the suction hose beneath the ladders to be easier to handle. By storing this equipment within the body area the customer was able to keep their hosebed as low and as large as possible (1500' of 5", 600' of 3" supply line and 200' of 3" preconnected for attack.)