Proudly built by Reliable Fire Products
We designed and built this unit specifically for fighting brush fires. Note the walkway just behind the cab. There is a 1" line plumbed to this area with a valve right at the walkway. Personnel can ride in the walkway and fight fires to either side of the rig.
The flat bed is made of structural steel instead of the light gauge formed members found on most flatbeds in the commercial market. In other words, it is built to take the abuse.
(Update: We recently received this email from Chief Rusty Green of Pleasant Hill. Now we are more proud of this unit than ever.)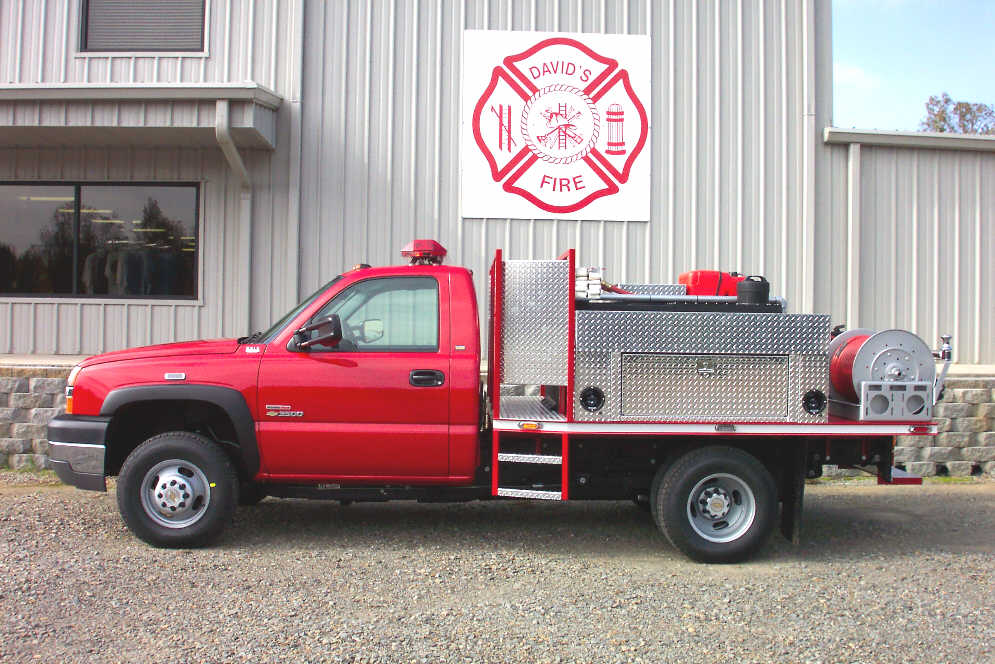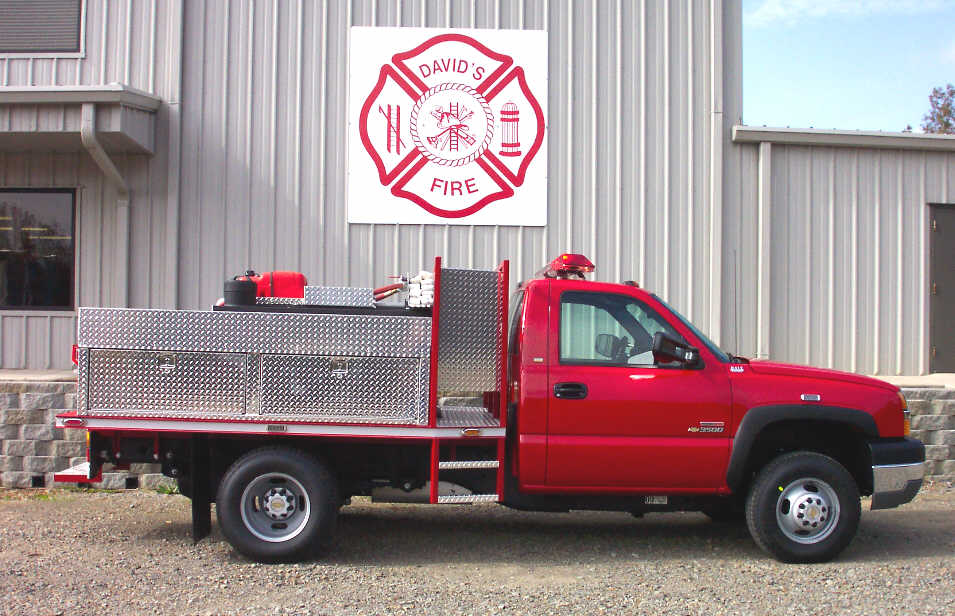 Below is the business end of the unit. As you can see, we went to great lengths to keep the operation as simple as possible. The pump suction was built to allow drafting, pumping from the tank, or filling the tank directly from an outside source. Discharges are connected to a common manifold to cut down on the maze of pipes usually found when numerous discharges are installed on a pump. It is even equipped with an Around the Pump type foam system that can deliver Class A foam to any discharge on the unit. (There is a better shot of the plumbing at the bottom of this page.)