Collapsible Traffic Cones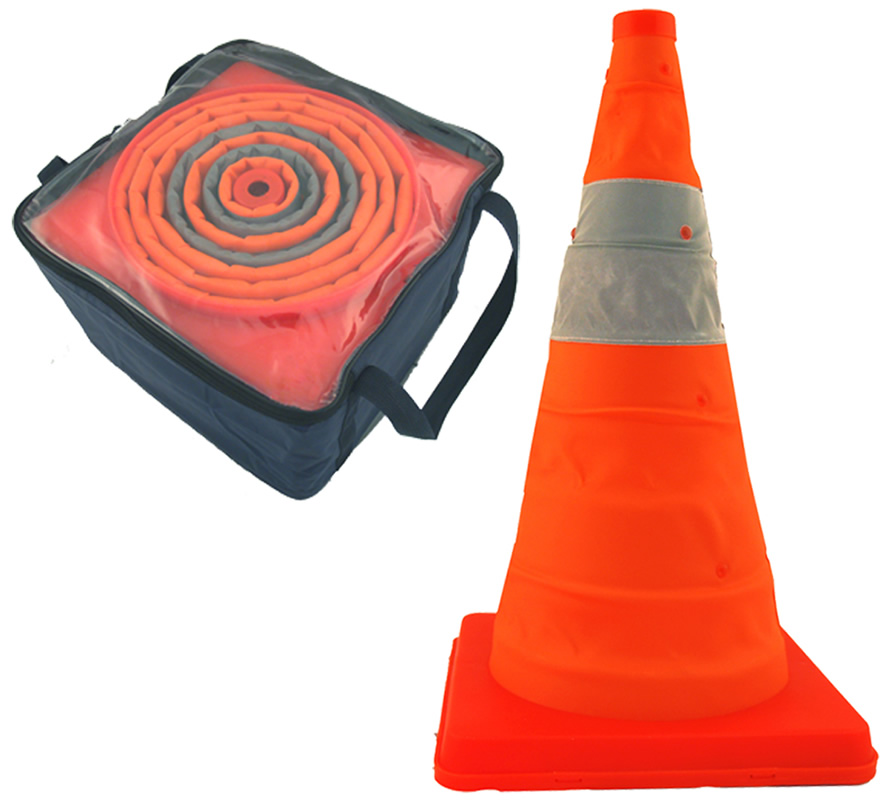 The current NFPA 1901 standards call for all new apparatus to be equipped with five cones that meet MUTCD requirements. Many departments already equip their apparatus with cones as department SOP.
Normal traffic cones can take up valuable space in your compartments. These collapsible traffic cones are made to order. Five collapsed cones come in a 12" x 12" x 10" case. It literally takes a second to set one up. Additionally, each cone is equipped with an LED lamp in the bottom that illuminates the entire cone at night. Each cone operates on two AA batteries which, believe it or not, are actually included. The manufacturer claims a cone will deliver 100,000 flashes when the LED is set to flash, or 36 hours of steady light when equipped with fresh batteries.