Products on this page (Click on the description to jump to that location):
Space Saver Spanner, Universal Spanner, Hydrant Wrench w/Single Spanner, Hydrant Wrench with Double Spanner, Storz Hydrant Wrench, Spanner Wrench Brackets, Hole Type Spanner, Storz Spanner

Space Saver Spanner by Reliable Fire Products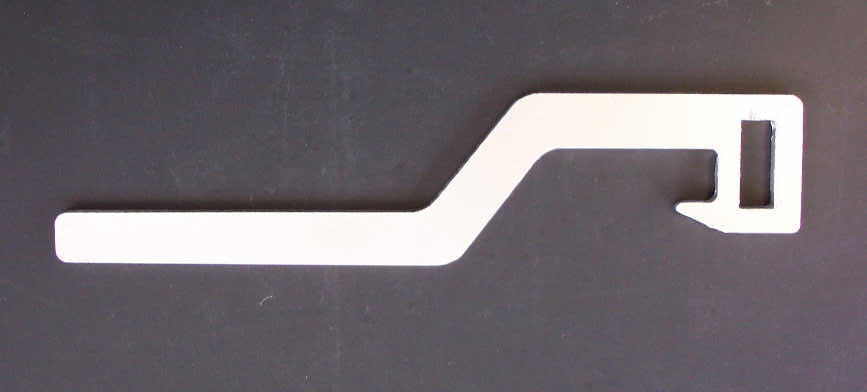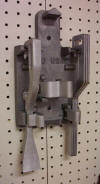 The SpaceSaver spanner wrench lives up to it's name. The wrench is plasma cut from 3/16" steel plate for maximum durability. In other words, it isn't going to break if you must use the gas cock shutoff feature. And, since it has a flat profile, several wrenches can fit in the spot that has been set aside for a single common spanner. The picture on the right shows that three SpaceSaver spanners will fit in a Red Head spanner bracket position that was designed to hold a single standard spanner. So, if you have two Red Head brackets on your apparatus you can now hold twelve spanners in the same space as four of your current ones.

The SpaceSaver spanner wrench works on 1-1/2" and up to 6" rocker lug type couplings and adapters.
Kochek Universal Spanner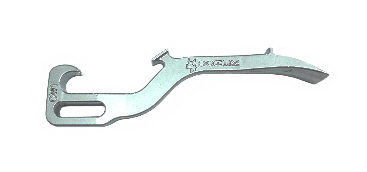 Cast from aluminum alloy, this is arguably the toughest of the aluminum spanners we have found. The location of the gas cock shutoff allows use of the wrench in a more natural position than some other brands of spanners. This spanner effectively fits 3/4" through 6" rocker lug and pin lug couplings.


Pin Hole Spanner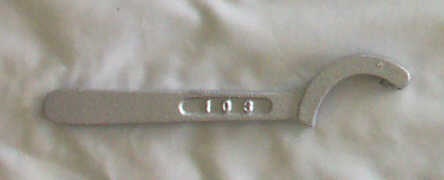 This spanner is cast in aluminum for strength and light weight. This is a very compact spanner at only 7-1/2" long. And, since it weighs only 3 ounces, it can easily be carried in a turnout coat pocket without wearing through the material too soon. This spanner is designed to be used with 3/4" and 1" booster hose couplings.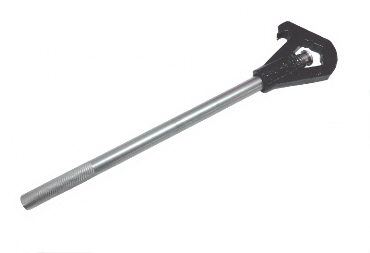 This hydrant wrench will accommodate pentagon heads up to 1-3/4" in size and square heads up to 1-1/4" across. It is equipped with a single hook spanner that fits either rocker or pin lugs on couplings and fittings from 3/4" through 6". You can tell it is a heavy duty wrench because it weighs in at a full 4 pounds and is 18-1/2 inches long. The end of the handle is knurled for a secure grip when dealing with stubborn hydrants.


This wrench is not only equipped with two spanner lugs it is also designed to fit slightly bigger hydrant nuts. It will accommodate a 1-7/8" pentagon or a 1-1/2" square nut. An additional feature is the replaceable brass jaw that will absorb rather than inflict damage on the hydrant nuts. It also features knurling on the end of the handle for a secure grip. It weighs in at 5 pounds and is 19-1/2 inches long.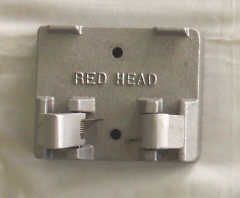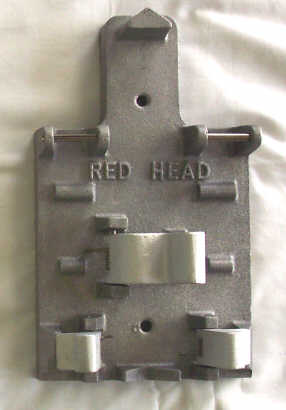 David's stocks two different spanner wrench brackets for your convenience. The bracket to the left is designed to hold two Storz spanners but we have found that it will also fit two universal spanners or six SpaceSaver Spanners.
The bracket to the right is designed to hold two universal spanners (will hold six SpaceSavers) in addition to either one of the hydrant wrenches described above.